Rider Info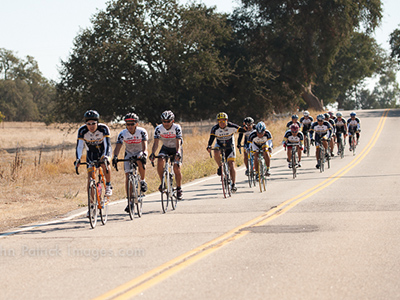 Welcome to the 21st Annual Wine & Roses Bike Ride to be held at Templeton Community Park. We look forward to seeing you on Saturday, October 7, 2023.
Check-In / Parking:
The ride begins and ends at Templeton Community Park located on the corner of 5th and Crocker Streets in Templeton. Check-in for the ride will be held in the Templeton Community Services District conference room, next to the Fire Station. Look for the signs or for one of our volunteers to direct you.
Additional parking at Templeton Elementary School (215 8th St, Templeton) which is just a few short blocks from the park. http://mapq.st/17QefcN
We also have an early check in Friday, October 6, from 5-7 pm in the BBQ area (across the street from the Fire Dept. in Templeton park). We will serve appetizers and wine.   If you check in Friday, you can start your ride on Saturday and skip the Saturday morning check-in. There is no charge for this reception.
Note: All riders will need to register and receive a wristband to ride, use rest stops and attend post ride BBQ. Extra meal tickets for the BBQ will be sold for $25 at the park.  
Ride Start Times:
Once you check in, you may begin the ride. However, ride support will not be in place until 8:00 a.m. Rest stop availability times are shown on the route slips.
Suggested start times are:
8:00 a.m. for the Metric
9:30 a.m. for the Half Metric
We strongly discourage anyone from starting the ride late. SAG support will only be available until 4 p.m. (and you may miss the BBQ if you start too late!) Once you are on the road, if you think you will not be able to complete the ride by 4 pm., please flag down a SAG vehicle.
Course Information:
Riders may choose from the following routes (click to view/download):
Maps for each ride can be viewed on the MAPS page. Elevation is included on the website map. You may change your route before you ride, just let us know at the registration center when you check in.
Course Close Time:
We will close the course at 4:00 p.m., so please start on time!
Sharing the Road with Ranchers and Farmers:
To many of our local citizens, saddling up means Western or English not lycra and gel. Please ride with consideration for others using the road, especially vehicles with livestock or agricultural products.
Food:
Food and refreshments will be provided at all rest stops (rest stop hours are listed on the route slips). We also will be serving a mouth-watering BBQ (or vegetarian) lunch with complimentary wine (for those riders over 21 years of age) when you are finished riding. This is included with your registration fee.  Lunch will be served from 11 am – 4 pm at the park. Additional lunch tickets for guests may be purchased for $25 before the event and a limited number may be available the day of event.
Lodging:
Go to www.templetonchamber.com and then to the membership directory at the top. Look under "Lodging/Travel & Tourism."  There are many great hotels, B&Bs & vacation rentals in our area.
Weather:
Normally the weather in early October is beautiful! It is expected to be in the low 70's, but mornings are usually cool. Check the weather before you leave! The ride will be held rain or shine!
Ride Entry Exchanges
If you cannot ride you may sell or substitute a rider in your place. We suggest listing your ticket on Craigslist or another ticket selling site. If you sell/give your ticket to another rider, you MUST provide that rider with your registration confirmation number and information provided to you by Bikereg.com as proof of the exchange. In addition, you MUST notify us in writing of the rider substitution. Please email us at: wineandrosesride@gmail.com with your name and the name of the new rider. Scalpers beware: Any sellers who have sold entries for more than they paid, will be banned from entering future Wine and Roses rides.  If you have any questions, feel free to contact us by email at [email protected].
Thank you and have a great ride!